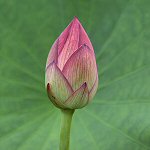 Welcome!
MX is newest member of the Blue's clues crew. He mainly use low-mid tier characters Just like BNK or Gimpyfish does.
Here are MX's main characters...
1. Yoshi 2. Kirby 3. Ness 4. Fox 5. Mario 6. Falco/Samus
However, MX is more of the universal player. Using any character under any and every circumstance. MX is considered an elite by most cases, being at the same skill level or above BNK.
MX started playing Super Smash Bros. in 1999 on the N64. While he was in Kindergarden, MX learned the controls and soon mained the character underline => Yoshi. Though MX could not come to the skill level of defeating his older brother DJ who mained the character Fox.
In 2001-2002 MX obtained the next sequel: Super Smash Bros. Melee. This one was quite different from the original on the Nintendo 64. After getting destroyed by DJ again and again, MX found interest in the low-tier character Kirby. Once mained, MX decided to main low-tier characters such as Yoshi and Kirby. After a while, MX learned how to wavedash,short hop, and L-cancel from merely just watch his brother do it.

In 2008, MX finally obtained Super Smash Bros. Brawl. Realizing that the gameplay is different, MX had to change almost his entire stratedgy of playing. In time MX randomly played against Blue NinjaKoopa in a Wi-fi Brawl. Once being victorious in a few matches, BNK invited MX to become part of his new crew called "Blues Clues". MX joined without hesitation. MX and BNK have formed a strong friendship.